The winter chill calls for comfort foods…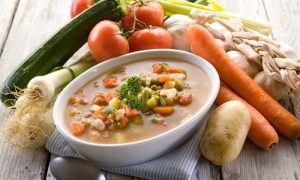 Nothing beats the bone-chilling temperatures of a New England winter like cozy comfort foods that radiate warmth from the inside out. Think: savory soups, hearty stews, and piping hot one-pot meals. But 'comfort' doesn't have to mean unhealthy or complicated. The following collections of recipes are both nutritious and easy to make. Follow the links to check them out and pick some out to try for any meal of the day!
Breakfast:
Lunch/Dinner:
What you make for dinner can be the next day's lunch too!
Nutrition and healthy eating resources:
"Take care of your body. It's the only place you have to live in."
–Jim Rohn