Spring flavors have sprung!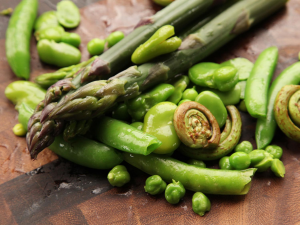 As the weather warms to spring and into summer, cravings turn to grilled foods, fresh salads, and cool treats. Farmers' markets opening also means access to fresh, local ingredients, like asparagus and fiddleheads, to feature in a main course, or as an easy side dish. Need some inspiration to get you started?
Try one of these recipes today!
Nutrition and healthy eating resources:
"Take care of your body. It's the only place you have to live in."
–Jim Rohn